Microblading is known under many names such as eyebrow embroidery, microstroking, feather touch.
It is a form of permanent makeup that simulate real hair and camouflage missing eyebrow hair.
Compared to eyebrow tattoo, the microblading artist draw every hair separately, blending tattooed lines with natural hair therefore the eyebrow look fuller but still natural.
I have been wanting to get microblading done for over a year but was afraid to do it because of all the horror stories and pictures I have seen. I did a lot of research, I mean a lot! We have a lot of people in the panhandle offering microblading services so it took me awhile to decide to go to Sara at Florida Microblading. She has the best reviews around here and I loved her work. I had very little brow hair to start with and one of my brows was lower then the other. Sara and I talked about bringing my lower brow up to match the other one rather than just following my natural brows. I am so glad we did! It makes such a difference in my appearance. It took an extra touchup for me to get the brows that I wanted. It didn't seem like the pigment and my skin were cooperating much. LOL. I also had her go a little darker on the second touchup. I did freak out a little right after I got them done because I wasn't used to seeing brows that were so perfect! It took me a little bit to get used to them. Now everything is healed and I love my new brows! She doesn't numb on the first pass but it didn't really hurt. After the first pass she numbs you and you don't feel anything. The most pain I felt is when she plucked some of my hairs when she was finished. If you are on the fence on getting microblading done don't be Sara will make your brows look beautiful!
Heather Crawford
How it works
The treatment begins with developing the desired shape, then coloring in the area to plot the shape and style you prefer.
The color of choice is mixed using a natural selection of semi-permanent micropigments to complement hair color and skin tone. Varying shades of micropigments react differently with each skin type and fade accordingly, depending on skin regimen, sun exposure, environmental and after care precautions.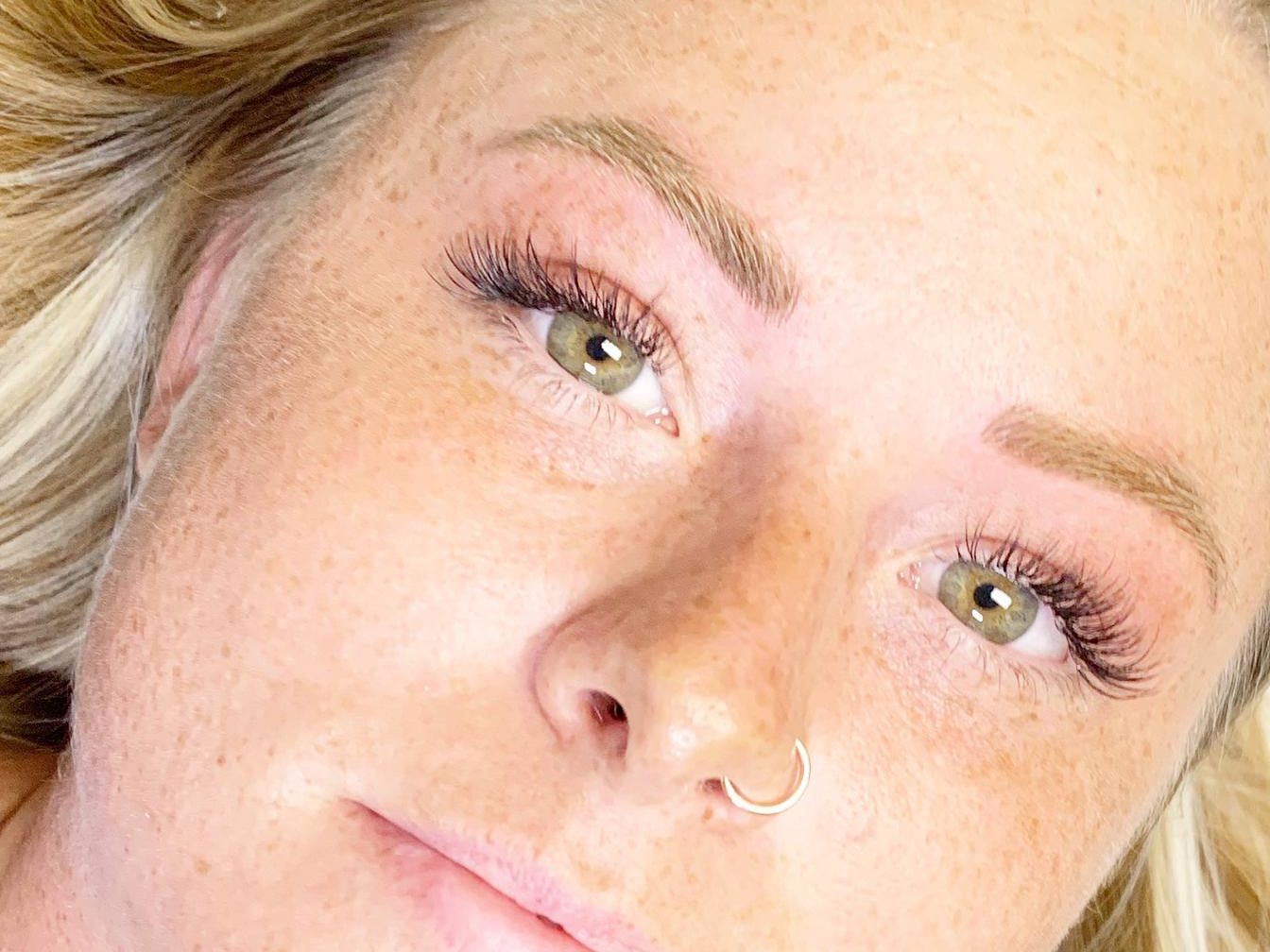 Immediately after the treatment, the eyebrows will appear darker than expected, but will fade over the following 2 weeks. A 2nd touch up ensures micropigments are healing properly and responding well.
Price
Microblading: $650 (touch up included)
Deposit: $104 (Deductible, non refundable)
Annual touch up: $275
Before 6-months touch up: $175
Contact
For any questions, free consultation or booking - please contact me!