Microblading is known under many names such as eyebrow embroidery, microstroking, feather touch.
It is a form of permanent makeup that simulate real hair and camouflage missing eyebrow hair.
Compared to eyebrow tattoo, the microblading artist draw every hair separately, blending tattooed lines with natural hair therefore the eyebrow look fuller but still natural.
Sara changed my life forever with a good eye and mad skills. I had thin brows that I darkened with a thin brow filler. When I walked out after she completed the microblading I could not stop starring at the change it made in my face. The brows frame your eyes and what a difference it made to actually have noticeable brows. My husband loves the new look and I've received several complements on how natural my brows look. I can't tell you how many ladies get in my face to look closer at my brows, they look that natural! Lol.
Before I met Sara I had someone else do eyeliner and this year I asked Sara to give me a long overdue repair and update. My eyeliner is amazing now. My morning routine is a bit of shadow and mascara and time for more coffee. Sara has amazing skills and i promise you'll be thrilled with the results and basking in complements.
Judi Gannaway
How it works
The treatment begins with developing the desired shape, then coloring in the area to plot the shape and style you prefer.
The color of choice is mixed using a natural selection of semi-permanent micropigments to complement hair color and skin tone. Varying shades of micropigments react differently with each skin type and fade accordingly, depending on skin regimen, sun exposure, environmental and after care precautions.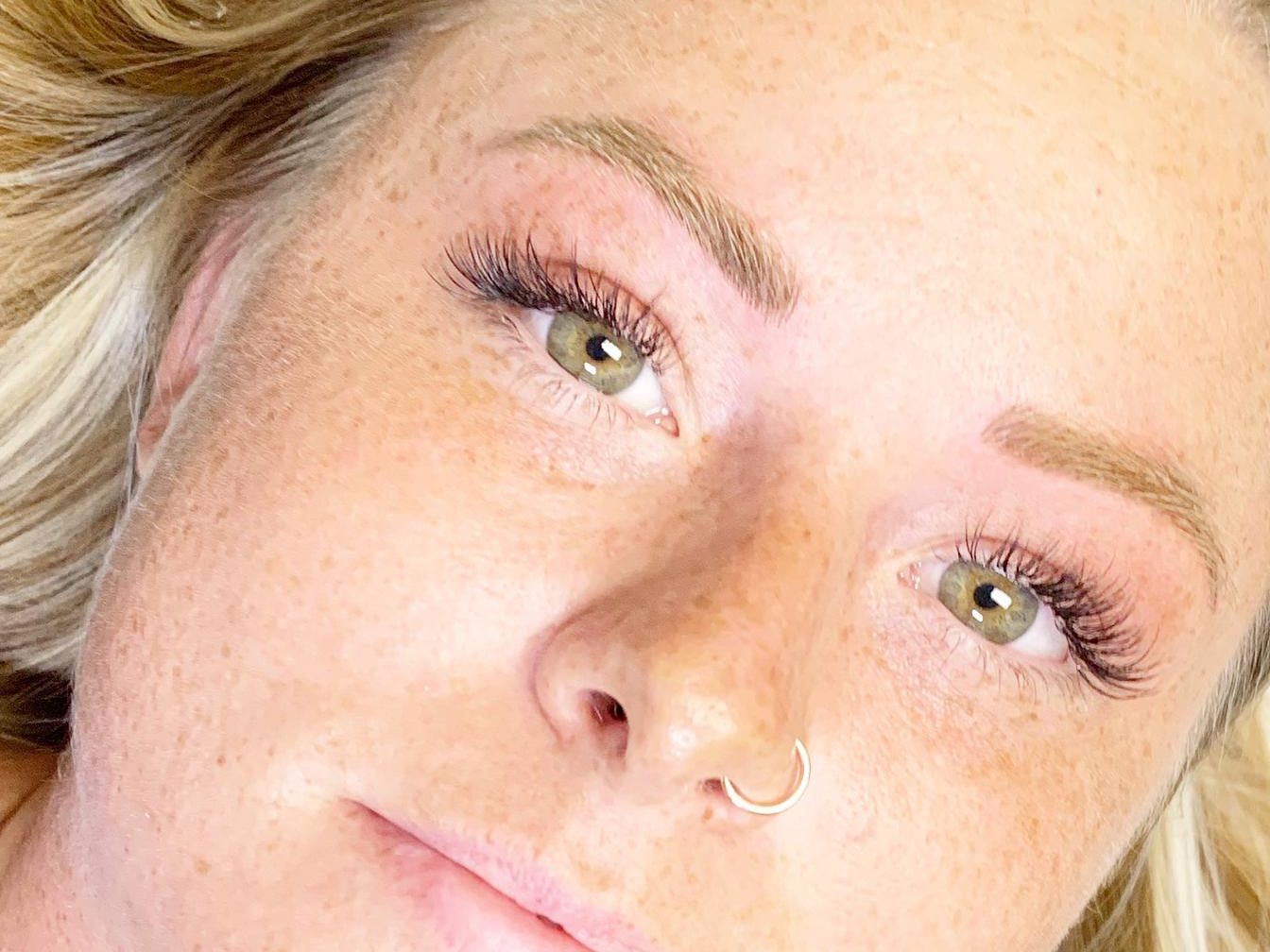 Immediately after the treatment, the eyebrows will appear darker than expected, but will fade over the following 2 weeks. A 2nd touch up ensures micropigments are healing properly and responding well.
Price
Microblading: $650 (touch up included)
Deposit: $104 (Deductible, non refundable)
Annual touch up: $275
Before 6-months touch up: $175
Contact
For any questions, free consultation or booking - please contact me!