Great eyebrows
do not happen
by 
chance
They happen
by
Testimonials
Sara is very personal and professional. She microbladed my brows and it looks amazing. I had so many compliments on my brows. Also I had my eyelashes done and they are natural and defined as well. I recommend Sara to… Read more "Thao Nguyen"
Thao Nguyen
Was quite nervous at first, but Sarah was very sweet and talked to me, and it helped calm my nerves. Looking forward to going back.
Carol Morrell
Sarah is so sweet, knowledgeable, and professional. She does an amazing job. I drive 2 hours to see her. A few of my friends have seen her as well. Would definitely recommend her for quality work!
Michelle H
Service Principles
Free consultation, questions and needs
First
Treatment of choice, tailored by wishes
Then
Touchup, recovery, experience your dreams
After
This error message is only visible to WordPress admins
Error: No users set.
Latest News
Semi permanent eyebrow gives the effect of ultra-fine, delicate hair strokes that blend seamlessly with your natural brow hair. The microblading technique is the result of 12 years research, design and development . We work with the "landscape" of yourRead more "Semi permanent eyebrow (microblading or shading)"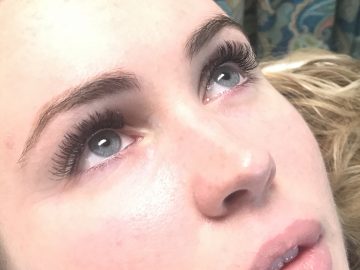 Isolation is so important in eyelash extensions. Isolation is ?. With the classic application technique, one natural lash is isolated at a time and one extension is applied. If multiple natural lashes become glued to one lash extension, discomfort atRead more "Isolation is key in eyelash extensions"
Read More