Great eyebrows
do not happen
by 
chance
They happen
by
Testimonials
Sara is great. She's professional and precise. Would recommend.
Sara is so talented with her design and makes you look natural not overdone. I was so concerned about the after appearance without makeup. I wake up now and look in the mirror and smile. Trust me , you will… Read more "Cindy Anglin"
Cindy Anglin
Sara was very professional and experienced, provided adequate post care instructions, and most importantly, results were beautiful and compliment worthy
Fatima Khaja
Service Principles
Free consultation, questions and needs
First
Treatment of choice, tailored by wishes
Then
Touchup, recovery, experience your dreams
After
This error message is only visible to WordPress admins
Error: No users set.
Latest News
Semi permanent eyebrow gives the effect of ultra-fine, delicate hair strokes that blend seamlessly with your natural brow hair. The microblading technique is the result of 12 years research, design and development . We work with the "landscape" of yourRead more "Semi permanent eyebrow (microblading or shading)"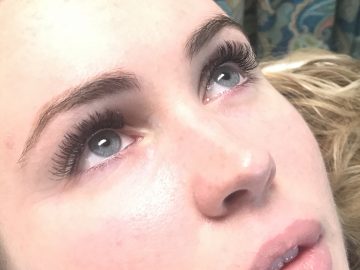 Isolation is so important in eyelash extensions. Isolation is ?. With the classic application technique, one natural lash is isolated at a time and one extension is applied. If multiple natural lashes become glued to one lash extension, discomfort atRead more "Isolation is key in eyelash extensions"
Read More