Testimonials given by customers. If you have ever visited me, I would love to get your review!
Lash extensions – love love love!
I love my lash extensions by Sara! Her prices are reasonable and she is very professional. I have been going to sara for around 3 months now and plan to continue. I get compliments on my lashes all the time!
Jan lambert
April 14, 2017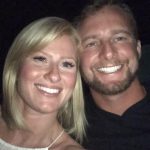 The absolute BEST!
I have had lash extensions numerous times and EVERY time Sara has done a faboulous job! I have had my lashes done by several people and her work by far exceeds the rest! You won't be disappointed!
Savannah Gorman
April 14, 2017
Amazing!!!
Sara is amazing! For some time now I've been enjoying the relaxing atmosphere that Sara provides. I love the coloring she has applied to my eye lashes and brows. I often get compliments on my new look.
Thank you , Sara!!
Diane Fonzi
April 27, 2017
Brows and eyeliner Oh my!
Sara changed my life forever with a good eye and mad skills. I had thin brows that I darkened with a thin brow filler. When I walked out after she completed the microblading I could not stop starring at the change it made in my face. The brows frame your eyes and what a difference it made to actually have noticeable brows. My husband loves the new look and I've received several complements on how natural my brows look. I can't tell you how many ladies get in my face to look closer at my brows, they look that natural! Lol.
Before I met Sara I had someone else do eyeliner and this year I asked Sara to give me a long overdue repair and update. My eyeliner is amazing now. My morning routine is a bit of shadow and mascara and time for more coffee. Sara has amazing skills and i promise you'll be thrilled with the results and basking in complements.
Judi Gannaway
April 27, 2017
Eyebrows
I started noticing the outer third of my eyebrows disappearing in my thirties. They only got worse over time and by the time I hit my 50s, I decided enough was enough. Years of having to use a brow pencil and template to frame my face are gone forever. Sara is very professional and knows how to shape and match your color so that you get natural but full looking eyebrows. My morning routine is now so much less hassle. Sara gave me eyebrows that look so natural, like I had in my twenties. I cannot say enough about her. She is precise in her work and takes the time to ensure you are 100% satisfied with the results. Did I mention that she also gives the best facial in the area?
Aline Trussell
April 29, 2017
Contact
For any questions, free consultation or booking - please contact me!