Testimonials given by customers. If you have ever visited me, I would love to get your review!
A polished look
As women get older eyebrows tend to disappear, especially thinning at the end of a natural brow..
if i penciled my brows to fillin either my hand was too heavy or too long.
The answer for me was a visit to a professional and trained microblading, Sara Bonakdar, who is at Eden Salon in Panama City Beach. This is not like the old fashion tattoo with a straight line. This is a technique looks like individual hair strokes!
Microblading gives my brows a natural look!
Strokes look real. No one can tell either. Take a look below!
Glenda Dudley
April 30, 2017
Microblading Eyebrows – She saved my face!
A year ago I went to a lady who said she did "microbladding" but boy was she wrong, I walked out horrified. For a year I walked around with a dark sharp line that didn't match my brow, face or any part of me. I was so embarrassed I wanted to cover my face!! Until I found Sara, she completely saved my brows and now I get complimented daily! I cannot express how much of a blessing her talent has been to me!
Blaire Sierra
May 1, 2017
Sara is awesome!
I am so happy with my eyebrows! Sara is so nice and so professional! She is definitely worth the drive from Enterprise, AL! I would recommend her to anyone! Thank you so much Sara! 🙂
Tracy Peebles
May 6, 2017
Love my Eyeliner!
Sarah did such an awesome job! She is a perfectionist!! So sweet and patient too, I'm such a baby for pain. She made sure that I was as comfortable as can be. The eyeliner is so perfect and awesome! Highly recommend!
Kelley Bower
May 25, 2017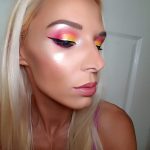 Brow thread is amazing
Sarah is the best! Never was again ,my brow hair also have grown some back in since started threading with her if I could give 100 stars she deserve it!i will be going back again 3rd time! Love the salon fast and in and out.
Jenni somkovic
June 15, 2017
Contact
For any questions, free consultation or booking - please contact me!