Permanent eyeliner is a type of permanent makeup which applies tattoo on the eyelid to resemble makeup.
Sara did an amazing job on my brows and liner! I was very hesitant, as I have never been one to wear a lot of make-up. Turns out, it was perfect! Five minutes in the morning to moisturize and powder and I'm out the door.
Sara will spend the time with you to make sure you get exactly the look YOU want. Several sessions ensure that every detail is just right. I can't recommend Sara highly enough!
Amy
October 13, 2017
Results
The results will be immediate and create a permanent eyeliner that has no need for additional makeup. At first the eyeliner will look darker than it will be after the ink sets and the skin heals from its initial rash.
Fading
As with all tattoos, the pigments of the ink may fade to some degree and may need a refill to stay beautiful. The time period for fading is individual depending on skin, how deep the pigments go and exposure to sunlight.
Imperfections
Permanent eyeliners can become too dark, wrong color, uneven or just too big. These are pitfalls that an experienced artist should avoid. However, there are ways to adjust an already applied eyeliner. This can be done with laser, covering parts with lighter ink or apply new pigments to make it more even.
Price
Price: $480 (touch-up included)
Deposit: $104 (deductible, non refundable)
Contact
For any questions, free consultation or booking - please contact me!
Microblading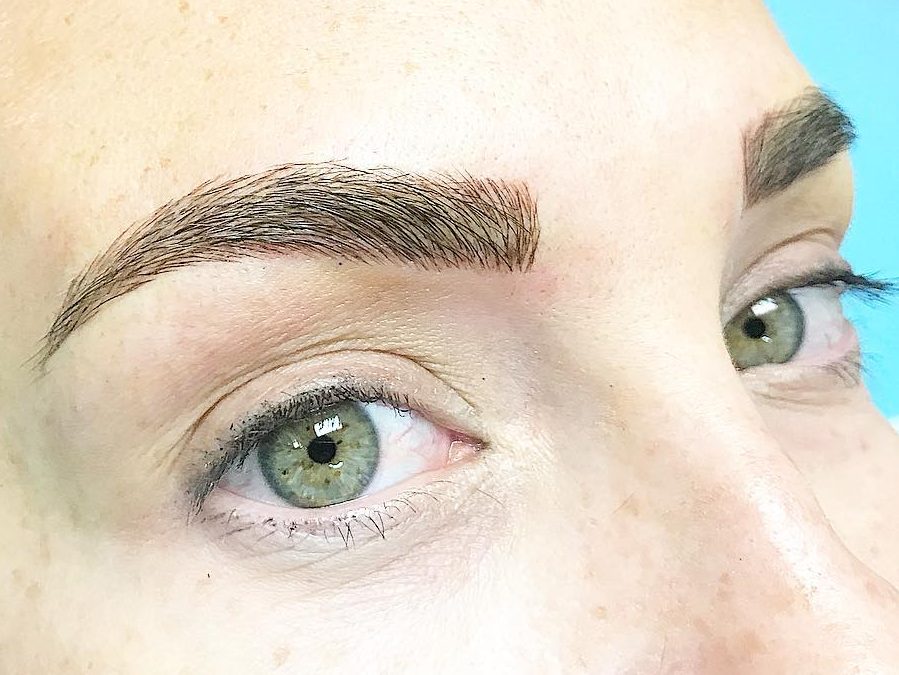 We also offer microblading which is a permanent eyebrow tattoo using razor thin lines of pigments to create a most natural-looking eyebrow.
READ MORE