Semi permanent eyebrow gives the effect of ultra-fine, delicate hair strokes that blend seamlessly with your natural brow hair. The microblading technique is the result of 12 years research, design and development .
We work with the "landscape" of your brow – be it too short, thin patchy or sparse – reviving the basic shape. And if your brows are completely gone we'll re-create an entirely new brow for you.
After a consultation during which your face shape and colourings are analysed we "pre-draw" your enhancement using conventional cosmetics. This ensures that the correct colours and styles are chosen for you and the finished result is exactly what you want.
Because customer comfort is the utmost importance to us, numbing agents are applied prior to the pigment "infusion" process – during which the hand piece is traced over the "pre-drawn template" allowing our specialist pigments to be precisely infused into your skin.
Your appointment takes between 1 ½ – 2 hours and our clients describe the sensation as "like having your eyebrows tweezed".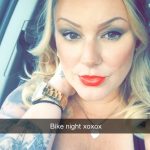 Sarah is absolutely amazing! I waited for years struggling to decide if I should do this. I was worried it would hurt and what if whoever did my brows would mess them up.
I am beyond happy I finally decided to go thru with it and went with Sarah! She is so sweet and personable and her work speaks for itself. She did an absolutely amazing job on my brows. I have been to her several times now! She's the only one I will let touch my brows. If you are questioning having your brows done – DON'T! You have found the right one to do them. They look so natural and no one can tell otherwise. When I tell people I have had them microbladed they can't believe it. Sarah is your go to girl!!! Give her a call!
Cody Patron
And an other thing... would you like to have amazingly lush and beautiful eyelashes? Then consider eyelash extensions.